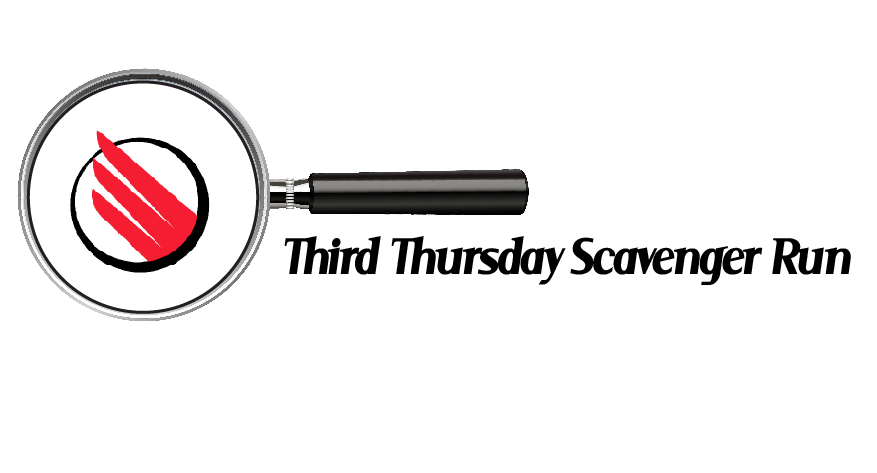 Salt Lake Running co. is the hub of local specialty running retail in Utah and we are bringing the people, neighborhoods and local businesses of South Salt Lake and Sugarhouse together in a fun scavenger run!
Introducing, the "Third Thursday Scavenger Run" series. 
Date: Every "Third Thursday" of the Month (March-October) from 5-8 pm
Schedule:
5:00 Expo set up in parking lot of SLRC (2454 S 700 E)
5:00-6:00 Runners show up at SLRC and register/check in/mingle to the different booths
6:00 Maps of participating locations are revealed and runners begin to run to the different locations collecting raffle tickets
7:00 All runners return to SLRC for the raffle. Raffle begins right at 7:00 pm
7:00-8:00 Runners mingle to different booths, hang out, stretch, etc.
Participating local businesses will be given a roll of raffle tickets prior to the event. On the third Thursday of March-October, runners and walkers will gather at Salt Lake Running Co. at 2454 S 700 E. Maps showing participating businesses will be revealed at 6:00 pm. The majority of the destinations will be within 1 mile of the store and will be locally owned and operated gyms, retail locations or restaurants.
Participants will have 1 hour to hit up as many participating destinations as possible to collect raffle tickets. The more locations they hit, the better their chances of winning some great prizes from the month's sponsors!
At 7:00 pm SHARP, the raffle begins and prizes from the participating businesses are distributed in an "opportunity drawing".
As part of the event, participating businesses are also invited to set up a booth for the "expo" portion of the night. Show up early and check out all the great booths!
The Cost: Free to all runners!
EVERYONE MUST REGISTER: Click here
Businesses wishing to participate, please contact Elizabeth@saltlakerunningco.com. Must be a small, local business!